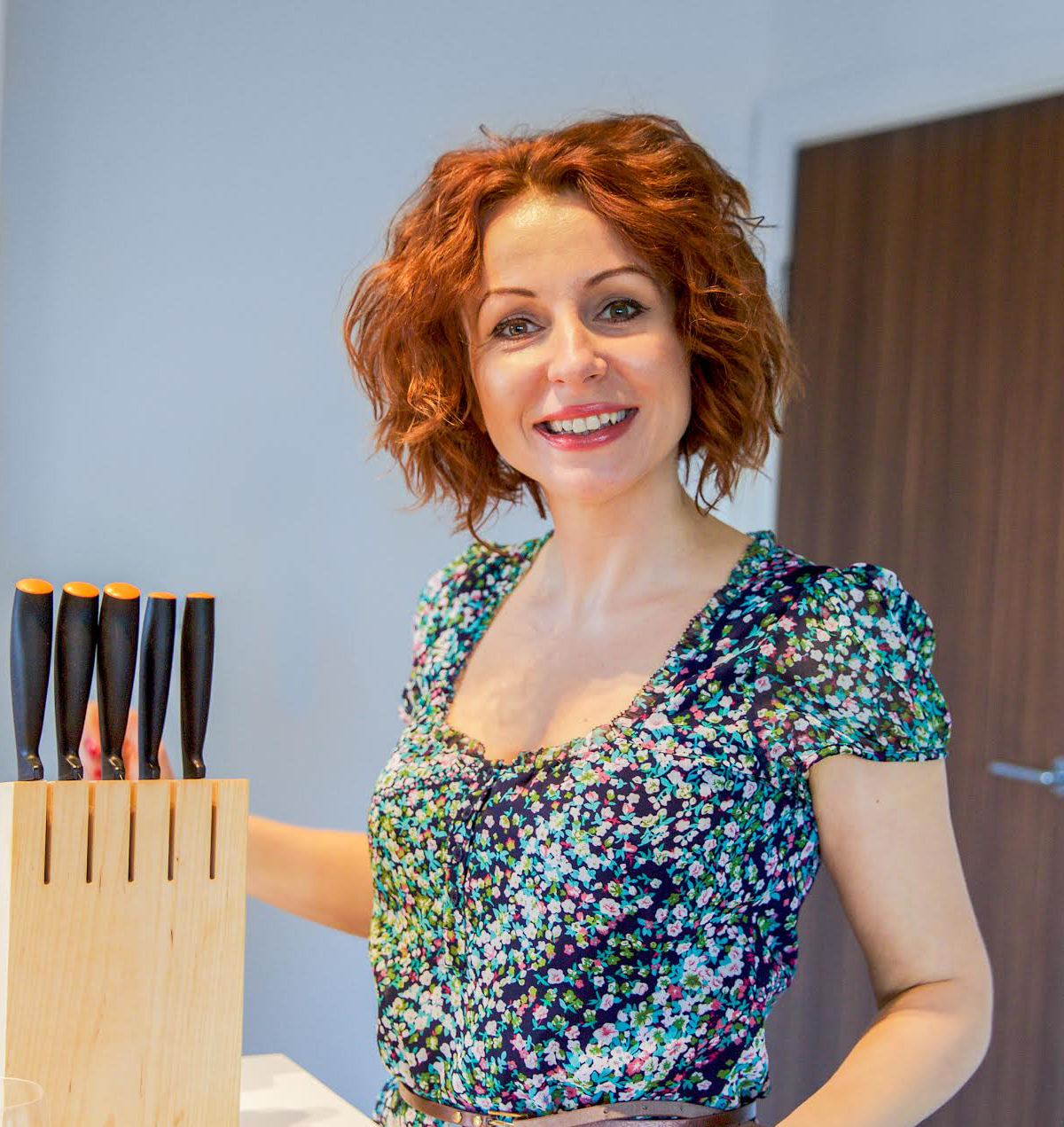 Meet Anna
Anna is a nutritional therapist with over 10 years of
experience in the health and nutrition industry. She holds
several industry Certificates, is a qualified Nutritional
Therapist from the College of Naturopathic Medicine (CNM) in London, and a member of the Complementary & Natural Healthcare Council (CHNC) in the UK.
Personal story
Anna's special interests are in digestive, chronic inflammatory, and female fertility issues.
Unbeknownst to her, she suffered for years with coeliac, PCOS and endometriosis. Having set into remission all of her conditions, she now focuses on helping her clients achieve relief from their ailments through dietary changes, fermented foods, supplementation and life style changes. She has first hand experience of the changes that come from supporting healthy gut function on the rest of our body's physiology — no matter the client's goal. Anna also runs workshops on fermentation to help her clients optimise dietary recommendations related to their respective goals. 
Here in these workshops, she teaches how to make different types of sauerkraut, kimchi & kefirs whilst taking participants through the health benefits of these fermented foods.
Anna also enjoys working with women who are having difficulty conceiving, experiencing recurrent miscarriages, and women who want to optimise their chances of IVF success. Wherever you are on your fertility journey, you will benefit from a tailor made nutrition programme.
Anna has had a personal history of miscarrying, unexplained infertility for over 10 years, an ovarian tumour, to now having her first child. She understands that the body has very different nutritional requirements for conception and pregnancy as compared to her clients focusing on fitness and weight management. Nutrition is the key to laying down foundations for fertility and healthy pregnancy, and can also improve success rates for both natural and assisted conception.
Anna approach combines integrative and functional medicine using functional diagnostic tests (blood, urine, stool, saliva) to assess imbalances to get to the root of health concerns. Her diagnostic methods reaffirm the importance of the relationship between practitioner and patient, focusing on the whole person, following evidence based analysis to utilise all of her therapeutic approaches to achieve optimal health and healing. The first step in her consultation is a detailed medical and life (stressors) history, which will help her understand what has lead to current ailments. Consultations take place face to face in clinics in London and through her virtual practice.
She commonly see patients who are under the care of GPs and hospital consultants, and those taking prescribed medication. Anna is an accredited ITEC level 3 holistic body massage and uses her knowledge help both physical and psychological stressors that might be impeding progress.